I am so excited to announce our next round table event!
Per usual, you can expect some great networking opportunities and education. Food will be provided! Vibrant America will be hosting this event with me and serving as the main sponsor!
If you have any questions, you can contact me (Toni Wolley) at 219-229-7527.
Agenda:
Food and Networking: 6-6:45pm
Round Table (Session 1)- 6:45- 7:30pm
Round Table (Session 2)-7:30-8:15pm
Closing Remarks and Networking -8:15-9pm
Here are the topics:
Table 1
Creating Systems for Success: Improving the Patient Experience with Functional Medicine- Tara Covey, APRN, MSN, FNP-BC
Table Moderator Biography:
Tara Covey is Board-Certified as a Family Nurse Practitioner and as an Anti-Aging Health Practitioner. During her 20-year nursing career, she has worked in Med-Surg and high-risk Labor and Delivery in the acute care setting. As an outpatient provider, she worked with a non-profit organization assisting with providing accessible healthcare to all.
Tara made the transition to functional medicine in 2020 with the desire to focus on the root cause of patient symptoms and empower them to take control of their health journey.
Tara specializes in optimizing patients' overall health and wellness with a focus on medical weight loss, lifestyle coaching, and aesthetics.
Her special interests include autoimmune and thyroid disorders, hormone balancing, peptide therapy, IV therapy, radiofrequency microneedling, facial fillers, and neurotoxin treatments.
Table 2
"Somatic Healing: An Integral Component of Functional & Integrative Medicine"- Penny Lane, DNP, FNP, CNM, YRT500
Table Moderator Biography:
Dr. Penny Lane, family nurse practitioner and certified nurse-midwife, has practiced functional and integrative medicine for more than a decade. She is the founder of Eden Family Practice, located in Carmel, where she offers primary care to the entire family, as well as IV Nutrition therapy, botanical medicine, extensive educational programs, hikes with the Doc, a monthly book club, and a variety of yoga and mindfulness classes. Dr. Lane's desire is to see each person she serves become their very best self. Dr. Lane was Indiana Nurse of the Year due to her clinical outcomes, and has received a number of other professional awards in her twenty year career.
Looking forward to seeing everyone!
Toni Wolley
Ortho Molecular Products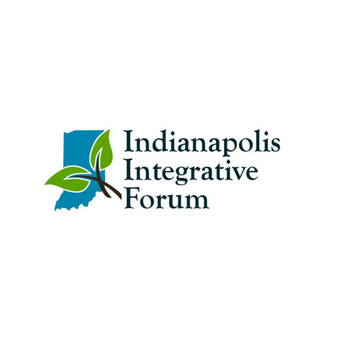 Indiana Spine Center-13325 N Meridian St.- 3rd Floor