I am excited to announce our April 27th, 2023 round table event! We will have 3 table moderators that are ready to share clinical knowledge, as well as business marketing strategies! Tickets will sell out at 30, so get your tickets now!
*Dinner will be provided*
Indiana Spine Center
13225 North Meridian St.
Carmel, IN 46032
3rd Floor
@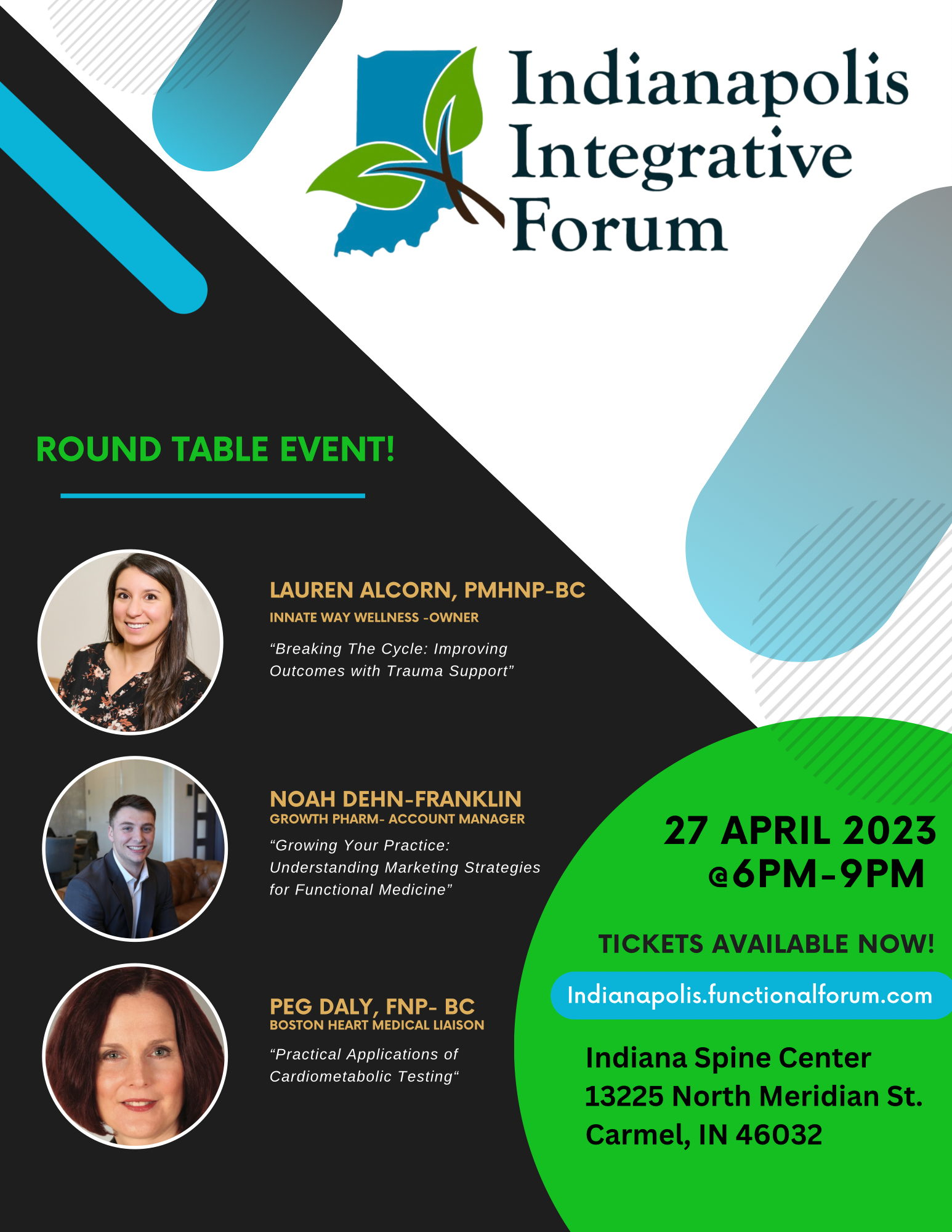 6pm-9pm
Meet the table moderators:
Lauren Alcorn, PMHNP-BC
"Breaking the Cycle: Improving Outcomes with Trauma Support"
Lauren has been a nurse for fourteen years, with experience in emergency/ trauma care, ICU, case management, patient advocacy, and health coaching. Prior to opening Innate Way Wellness, she also developed a preventative care and wellness program at St. Vincent's Hospital. She has experience working with both acute and chronic mental health conditions in children and adults. Lauren is a board- certified psychiatric NP, certified nutritionist and wellness coach, and a member of the American Holistic Nurses Association.
Peg Daly, FNP-BC
"Practical Applications of Cardiometabolic Testing"
Peg joined Boston Heart in 2014 with over 34 years combined experience working in healthcare. Her career path includes management of the coronary care unit at Indiana University Hospital. After acquiring her Master's in Business Administration, she developed and managed a 24 hour urgent care facility for eight years. After obtaining a Master's in Nursing as a Family Nurse Practitioner, Peg established an independent primary care practice serving both allopathic and functional medicine clients. During her time as a full-time practitioner, she completed her Doctorate of Naturopathy and obtained board certification. She has obtained many additional certifications and training in Advanced Cardiometabolic Medicine, and has served as adjunct faculty at University of Indianapolis, Butler University, and Ball State University for a number of years.
Noah Dehn- Franklin- GrowthPharm Account Manager
"Growing Your Practice: Understanding Marketing Strategies for Functional Medicine"
Noah Dehn Franklin is an accomplished account manager at the marketing company GrowthPharm, with a wealth of experience in the healthcare industry. At one point in his career, he focused extensively on Ortho Molecular Products, developing a deep understanding of the unique challenges and opportunities in this field. His expertise in account management and marketing has enabled him to build strong relationships with clients and deliver exceptional results. Noah is committed to understanding each client's unique needs and tailoring his approach to meet those needs, resulting in successful campaigns and long-lasting partnerships. His passion for healthcare and dedication to helping clients achieve their goals make him a valuable asset to the GrowthPharm team, where he continues to innovate and stay ahead of the curve in the ever-evolving healthcare landscape.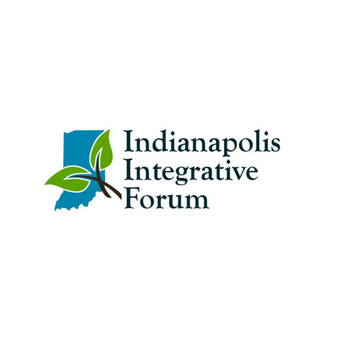 13225 N Meridian St, Carmel, IN 46032, USA, 3rd Floor